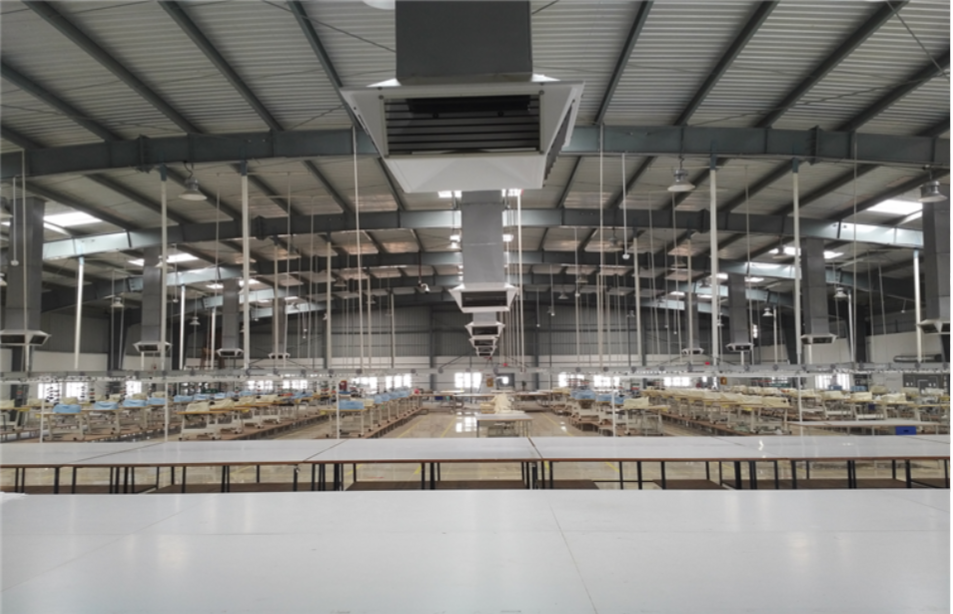 The Ravi Group, is a pioneer in the realm of home textiles crafting sophisticated designs with perfection. Our 36 years of industry experience have helped us to excel in this field. Our company offers an ideal combination of distinct styles and adroit craftsmanship. We manufacture a wide spectrum of bed linen products as sheet sets, Tob's including duvets, duvet covers, shams, decorative cushions, neck rolls, quilted coverlets, comforters with polyester fill and cotton fill, comforter shell, pillow Shells, Matelasse' coverlets and woven blankets.
The company produces fabrics in the range of 180 thread counts to 400 thread count percale , 220 thread count to 1000 thread count sateen , 300 thread count 500 thread count jacquard and classic dobby designs using plied and single yarns with embellishments such as fagotting , Marrowing, pin tucking, Lace attachment, ribbon attachment and fancy embroidery with the capacity of more than 1.5 million sheets sets/ annum, the company aims to be a global preferred partner of bed linen supplies for people who prefer the discerning class where quality comes first, where elegance is redefined and where trust meets commitment.
Our organization uses superior quality raw materials in cotton, linen, polyester, lyocell and other materials that are procured from certified vendors of the market. We are supported by a diligent team of professionals. Our team consists of various professionals who are specialized in their own field. They meet all the activities carried out under program client specific requirements within the agreed time frame. We also care about our staff and therefore strongly recommend that they spend time with their families and also in the online casino. An overview of many games and a quick deposit method can be done using payidcasino.org
We produce high-quality products at affordable prices with a wide range of selection. We ensure that we have the best policies for quality control in our company. Ravi Group has maintained a reputed niche in the market by delivering an excellent range of superior quality products. Our products are designed and developed in accordance with the market trend and keeping in mind the precise demands of our clients. We cater to a wide range of customers such as retailers, e-commerce , catalogues, wholesalers/ importers and institutional/ hospitality.
Quality and comfort have the center focus at Ravi Group. Our home textiles are manufactured from the finest raw materials, procured from accredited manufacturers of the industry. They are stringently checked by our professionals using requisite testing standards and instruments to ensure that they are compliant with industrial norms and parameters. Our products are not only of high quality but also soft and comfortable to use.